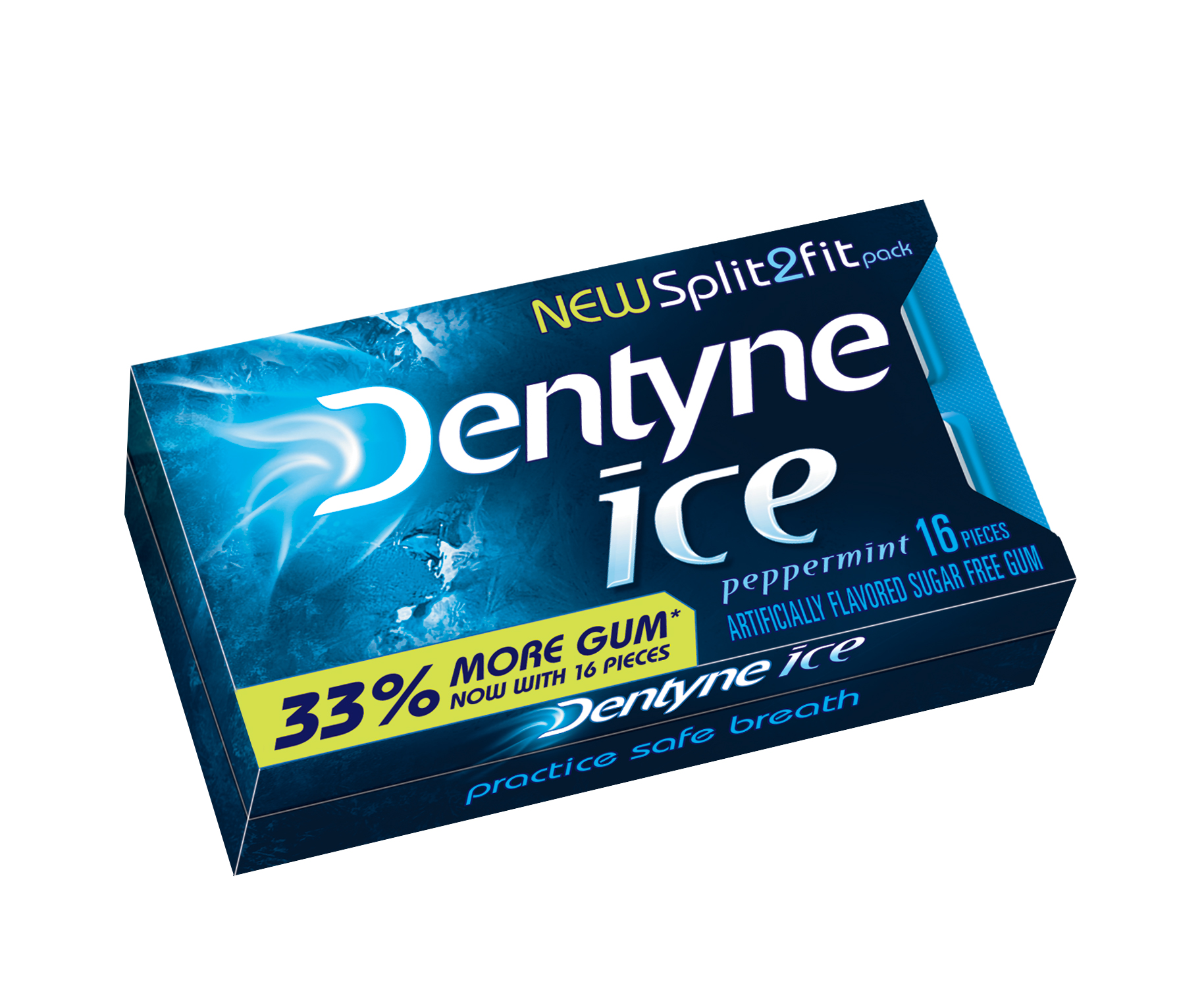 We've all experienced bad breath, but with summer upon us and love in the air it's time to be on the safe side. Bad breath is a mood killer and I, for one, won't go in for a kiss if a person's breath is rank. I may not remember every detail of every date, but I can recall whether or not a person was worth kissing again. If they had foul breath, those chances were slim to none. I can particularly recall a date I had many moons ago and I can still remember everything about that kiss. I think it's because that guy had such fresh breath. Call me crazy, but that kiss was memorable just because I can recall how wonderful his breath tasted. No one wants to go in for some tongue action when they have to fear they're scraping the inside of a garbage truck.
The
Dentyne Safe Breath Survey
(commissioned by Wakefield Research) takes a look at some of the best and worst "breath offenders" so you're prepared for every intimate moment. And now with Dentyne's new Split2Fit pack designed to fit almost anywhere, practicing safe breath while in those precarious situations will be easier than ever.
THE STATISTICS DON'T LIE
Check your breath – it's the safe thing to do. The Safe Breath Survey examines the risks that 18 to 34-year-olds are taking with their breath, how preparedness factors into a successful social encounter and the rules of attraction when it comes to dating and breath.
•53% of Americans ages 18 to 34 have had an "intimate moment" cut short because they were unprepared. While granny panties or white briefs can be a mood-killer, 76% say bad breath would be a more embarrassing end to an "intimate moment" than unflattering underwear.
•There are some things you can look past and still have a good date, such as sweaty palms (50%) or wrinkled clothes (47%). However, try to avoid the garlic mashed potatoes at dinner: 86% of those polled could not disregard bad breath on a first date.
•Feeling good in your new pair of designer jeans? No matter what you're wearing, 71% feel less confident meeting someone of the opposite sex if their breath isn't fresh.
•58% have lost interest in someone they were attracted to due to bad breath. And that's no smooching secret; charm alone can only get you so far - 48% of women 18 to 34 would end a relationship with someone with consistently bad breath.
•The truth hurts, and most aren't ready to tell it to you straight – especially when it comes to breath blunders. 85% of people think it would be harder to tell someone they have bad breath than tell them their zipper's down.
•Skinny jeans definitely have their drawbacks. 78% have sacrificed essentials during a night out to avoid carrying them, and nearly 1 in 4 (23%) have left gum at home because they didn't want to carry it – a rookie mistake.
DENTYNE INTRODUCES THE NEW SPLIT2FIT PACK, THE CURE FOR UNSAFE BREATH
Fear not – Dentyne has the fix. With the introduction of the NEW
Dentyne Split2Fit Pack
you no longer have to make this sacrifice. The Dentyne Split2Fit pack is an innovative, versatile and sleek package that holds 33 percent more gum than before (16 vs. 12 pieces) and can be split into two smaller, sleeker and easier-to-carry packs. Now you can carry all sixteen (16) pieces at once, or, if space is limited, you can split the pack into two smaller halves that are easier to slip in to close-fitting places like a shirt pocket, a clutch or those skinny jeans! In addition, Dentyne has launched a new flavor, Dentyne Ice Mint Frost, bringing a fresh new taste to the Dentyne lineup of intense breath freshening gums.
Check out this tongue-in-cheek "Crash Test Dummies" video that demonstrates just how "slim" new Dentyne Split2Fit Pack gum is.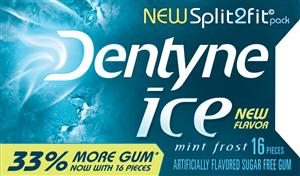 Win It!
*This is a Rafflecopter giveaway open to residents of the USA.*
In exchange for this post, I will receive Dentyne gum. The opinions within this post are of my own and I was not influenced in any way. This post contains an embedded video. Please do your own research before purchasing products or using services. Your opinions and results may differ.
a Rafflecopter giveaway