I have a cedar chest practically full of lifetime memories. Cards sent to my mother congratulating her birth of me, notes I passed to friends in class, achievements and awards, and school yearbooks are just some of the things that tell my life story in that cedar chest. It's a heirloom I want to pass on to my kids when I pass away, to give them insight on how I lived and even possibly shock them. About once a year, I'll even open the contents of the chest and reminisce. Flipping through and looking at
yearbook pictures
, reading letters my beloved grandmother wrote to me, and reminiscing my everyday life in my diaries brings back lots of memories.
Honestly, I know that my kids may not care as much about the treasured items as I do. They may think it's all rubbish. Still yet, I like to think that they will want to someday know how I lived, what fashions I wore, who I took to prom, and what me and my friends gossiped over.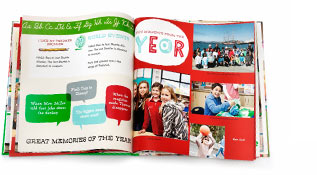 Shutterfly Yearbooks are an easy and affordable way to preserve school memories for your child and school to easily create specially designed page templates for school activities, subjects, and student classroom and faculty photos. You can make them just the way you want with the all new Custom Path and use the specially designed page templates to capture school activities along with favorite student, classroom and faculty pictures. Get up to 75% off when you order for your class or school. Prices are as low as $5 per Yearbook, which are only available by contacting Shutterfly for a quote. The award-winning photo books are printed in color and professionally bound. Your Yearbook is saved forever and you can re-order it at any time.
As my cedar chest will tell you, preserving memories is important to me, and I think a Shutterfly Yearbook is an excellent way to maintain those recollections.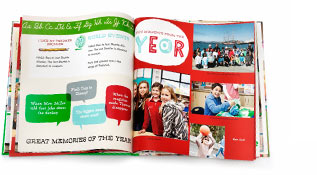 Follow Shutterfly at these social channels:
Facebook
Twitter
Pinterest
Do you still have a
photo yearbook
that you page through from time to time? Do you keep mementos and letters?
In exchange for this post, I will be receiving a promo code for a Photo Book from Shutterfly. The opinions within this post are of my own. Please do your own research before purchasing products or using services. Your opinions and results may differ.